The Polish Cape Bretoners — Colouring Book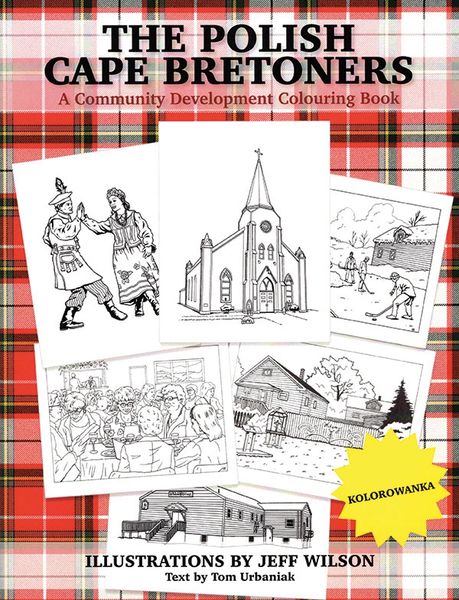 The Polish Cape Bretoners — Colouring Book
Illustrations by Jeff Wilson
text by Tom Urbaniak • 60 pages
PRESENCE, PERSEVERANCE, AND PLACE...The survival and ongoing activities of the Polish Cape Breton community are illustrated and celebrated in this informative colouring book—for kids or adults!
The Poles were one of the multiple founding cultures of Whitney Pier. Landmarks endure. Poles and other cultures work together on projects that renew—like the rebuilding of St. Mary's Polish Church after its fire.
Proceeds from this book go to a student project to design a small park honouring CBRM's sister city Walbrzych in Poland.