The Living Beach —Life, Death and Politics where the land Meets the sea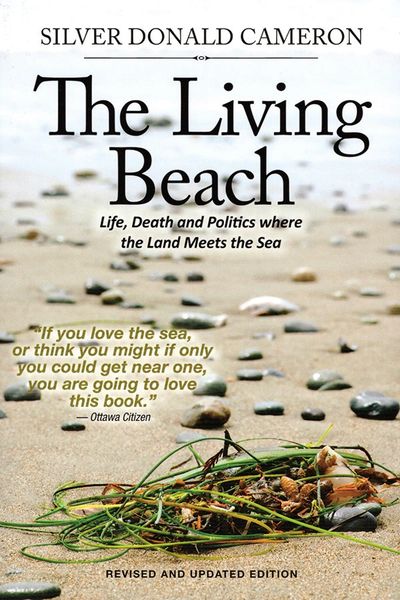 The Living Beach —Life, Death and Politics where the land Meets the sea
by Silver Donald Cameron • 280 pages

A JOYOUSLY ANECDOTAL WANDER through the wonders of beaches—wherever land meets sea.
Cameron makes concepts from salt marshes to sea levels as fascinating as the individuals he meets, who seem possessed by all there is to know about the oceans and their beaches. And he takes us on an exploration of the elements that make a beach what it is—the nature of the waves, the origins of the sand, and the wild diversity of often bizarre plants and animals that live there.
Who can resist this stuff? It will change the way you see the world. There isn't a boring moment in The Living Beach!