The Gaelic Way / Saoghal na Gàidhlig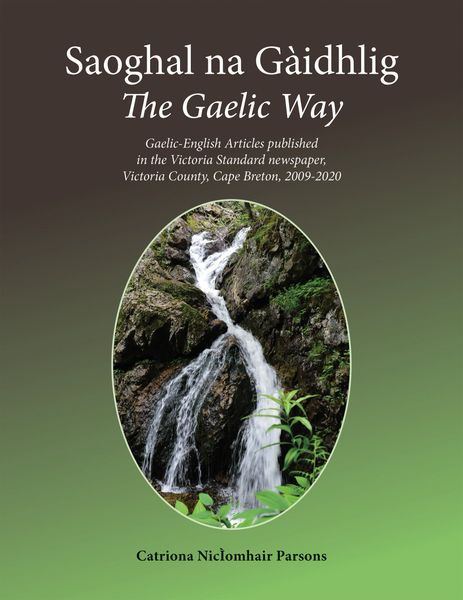 The Gaelic Way / Saoghal na Gàidhlig
by Catriona NicÌomhair Parsons
8.5 x 11 • 284 pages
To Order Outside Canada and the U.S, do not use this website. Contact bretonbooks@gmail.com
IN GAELIC & ENGLISH—A DELIGHTFUL STROLL through the lives and language of Gaelic speakers, learners, ancestors, and immigrants of Victoria County, Cape Breton. Small details bring to life both those who are working at the Gaelic, and the "old people" who first stimulated their interest.

Here is a Meat Cove grandmother who was a Second World War "plane spotter." Rev. J.D. Nelson MacDonald, who followed his heart into ministry and social activism. Isabel MacInnis MacVicar, the French River schoolteacher who was scolded by the inspector for allowing her students to speak Gaelic in the playground.

This entire book is in English and in Gaelic—two complete books in one! It offers the lovely people we remember, and the hard-working people we know—captured in vignettes that honour them.

The richness of these anecdotes and personalities will grip you for hours of happy reading!