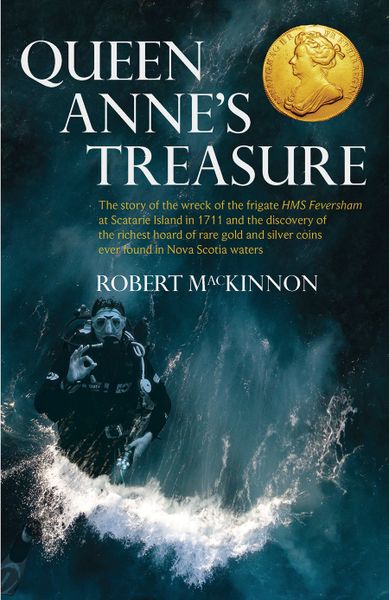 Queen Anne's Treasure
The Richest Recovery of Rare Gold and Silver Coins from Nova Scotia Shipwrecks
by Robert MacKinnon

A true story that begins in England and ends with the tragic wreck of the frigate HMS Feversham on the shore of Scatarie Island, Cape Breton, in 1711.
With the loss of 4 ships and 107 lives, here is the story of Britain's military overreach in its failed attempt to drive out the settlers of New France.
World-renowned treasure hunter Robert MacKinnon takes us on a fascinating underwater journey revealing the secrets, successes and personal disappointments after his re-discovery of this famous maritime loss.