Have Guitar, Will Travel—My Rock & Roll Road to Cape Breton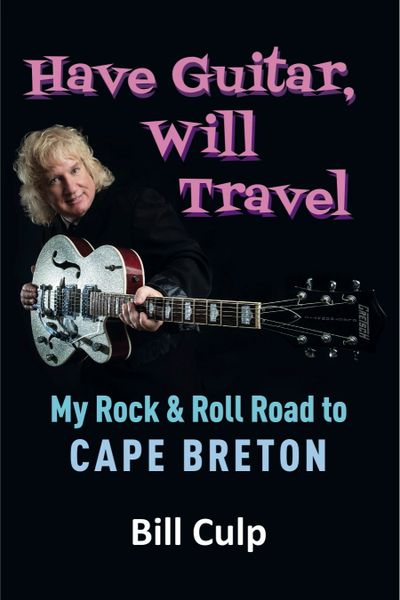 Have Guitar, Will Travel—My Rock & Roll Road to Cape Breton
BILL CULP'S BOLD, INTIMATE, AND OFTEN HILARIOUS story from Canada's Rock & Roll scene—the life of a wonderfully informed
and passionate world traveller. Culp built a monster business devoted to gigs and tribute bands that preserved the music he loved—then watched it crumble in days in the face of the covid-19  pandemic. This is a story of achievement as Culp helped others, and himself, Rise Again!
````A SMALL TOWN CANADIAN KID, Bill Culp leaped into the legendary life of popular music—from Punk band Problem Children to six-nights-a-week bar gigs with the Rubels, and on to his outrageously successful worldwide business creating tribute shows that brought new life to his Country and Rock & Roll heroes —from Elvis Presley to Buddy Holly, Patsy Cline to Johnny Cash. With tenacity and a never-say-die positive attitude, Bill Culp embarked on an incredible 50-year career, touring the globe and crossing paths with the biggest names in Canadian music.  After his career collapsed in the wake of pandemic and divorce, Bill Culp found new love, a new Cape Breton home, and a fresh capacity to inspire himself and others.
         Have Guitar, Will Travel is a story of joy, love, nostalgia, passion, heartbreak and despair—the makings of great Canadian music—and ultimately delivers redemption and hope.