Closing Sysco—Industrial Decline In Atlantic Canada's Steel City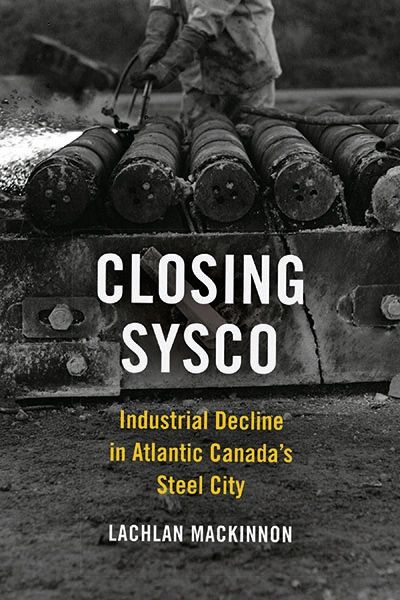 Closing Sysco—Industrial Decline In Atlantic Canada's Steel City
by Lachlan MacKinnon • PHOTOS • 290 pages
THE EXPERIENCES of the men and women whose lives were changed by the decline and closure of Sydney Steel—featuring interviews with former steelworkers, office employees, managers, politicians, and community activists.
    A comprehensive study of the Cape Breton steel industry between 1945 and 2001, Closing Sysco documents the death of the steel plant, the politics of the union, public ownership, environmental degradation—and historical memory in post-industrial places.
    MacKinnon, Canada Research Chair in Post-Industrial Communities, is a history professor at Cape Breton University.