Cape Breton Coal Miners FIGHT ON! 1900–1925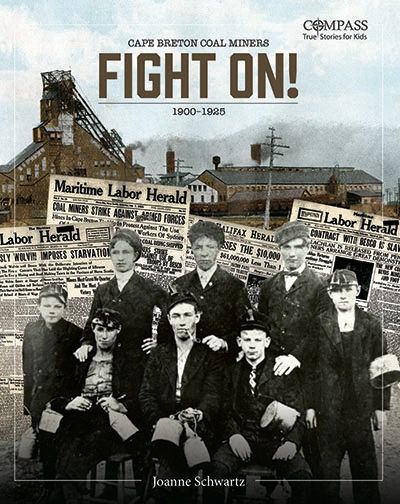 Cape Breton Coal Miners FIGHT ON! 1900–1925
by Joanne Schwartz • PHOTOS • 80 pages
AN ILLUMINATING, sympathetic introductory history of Cape Breton flows seamlessly into the mining of coal and the exploitation of miners. 
    From the first mine at Cow Bay (Port Morien) in 1720 to hard-won union recognition at the end of the 1925 strike, this is a shocking story of appalling living conditions, brutal corporate tactics, and oppressive government measures.
    Raised in New Waterford, author of Town is by the Sea, Schwartz again brings to life for young readers industrial Cape Breton a hundred years ago, when labour battles won change for the better. Rich with colour and b-&-w images.