Blood in the Water — A True Story of Revenge in the Maritimes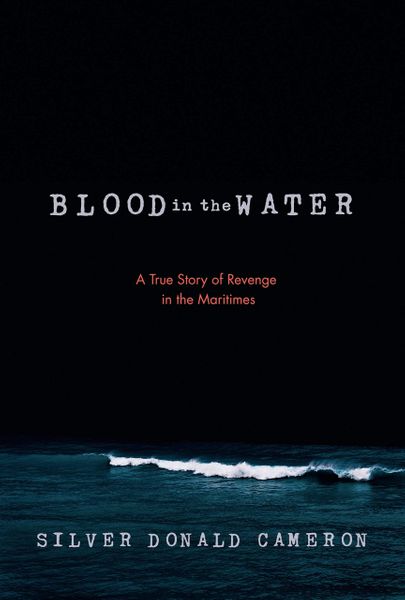 Blood in the Water — A True Story of Revenge in the Maritimes
A True Story of Revenge in the Maritimes —the highly anticipated new book by the late Silver Donald Cameron, available in paperback by mid-August. Pre-order thru this website or by phone 1-800-565-5140.
       Blood on the Water is a riveting account of transgression and a brutal murder in a Cape Breton fishing community in Nova Scotia. It rises above the true crime genre to offer powerful insights into the complexities, and the dark side, of Maritime society. 
     This brutal murder raises urgent questions of right and wrong, and even the nature of good and evil, in this masterfully told true story. Three upstanding citizens cold-bloodedly murdered their neighbour who was about to vandalize their lobster traps—again. The neighbour was a Cape Breton original--an inventive small-time criminal who had terrorized and entertained his community for two decades. He was funny and frightening, loathed, loved, and feared.
          Silver Donald Cameron argues that the killing was a direct reaction to credible and dire threats that the authorities were powerless to neutralize. This book offers a dramatic narrative set in a unique, lovingly drawn setting, where a story about one small community has universal resonance. It raises disturbing questions.

Order thru this website or by phone 1-800-565-5140.