In the Public Square—A Citizen's Reader—eBook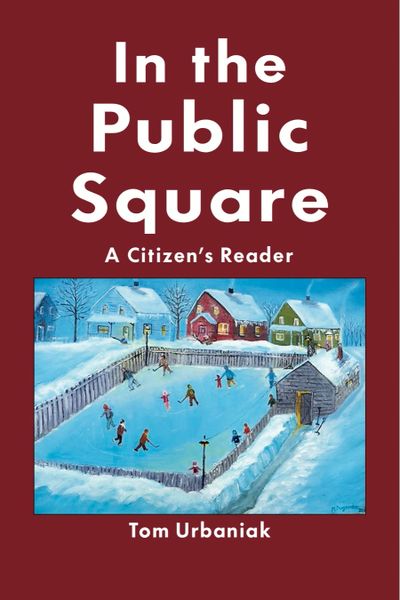 In the Public Square—A Citizen's Reader—eBook
OUR COMMUNITIES ARE TIRED—EVEN CRANKY. Around us, we have watched a world seemingly wracked by instability or conflict. Democracies are ailing. People are hurting.

How can we help? How can we make things better, not worse?
How can we find some balance, some healthy dialogue and understand our problems in a broader context? How can we unleash or inspire generosity and hospitality—and good governance? How can we be citizens with a conscience?
Prof. Tom Urbaniak—who not only studies, but acts—addresses these questions by focusing on issues large and small, which are often interconnected, and on practical possibilities close to home. He does this through short, punchy essays, which manage to be both critical and hopeful.
His message: We can start somewhere—now!
Tom Urbaniak, PhD, is a respected author on public policy and grassroots action. Professor of political science, director of the Tompkins Institute and university parliamentarian at Cape Breton University in Sydney, Nova Scotia, he has chaired several local and national non-profit organizations, including the National Trust for Canada and Faith & the Common Good (national inter-faith network). A leader in the Polish community in Atlantic Canada, Tom works effectively with diverse communities. He has served as an official Canadian election observer in Ukraine and is a recipient of the Queen's Platinum Jubilee Medal for his volunteer service to his community, his province and to Canada.