William D. Roach, Folk Artist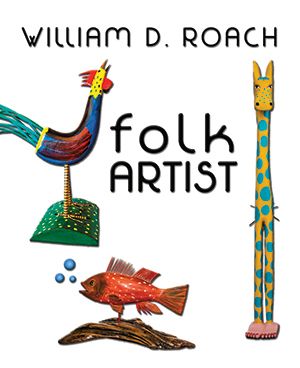 William D. Roach, Folk Artist
by William D. Roach • colour photos • 160 pages

WHIMSICAL WOOD ARTISTRY has flowed from the hands of this Chéticamp carver for nearly 40 years.
After his natural apprenticeship with older Acadian whittlers, and years working in Ontario, Roach and his family moved home, striving for the stability of community. Beginning a new life—turning a new leaf—he began expressing himself through his gift. His passion for creating objects of beauty became an obsession, and a thriving business.
Here is a bright gallery of Bill Roach's artwork, with an interview by Frank Macdonald.