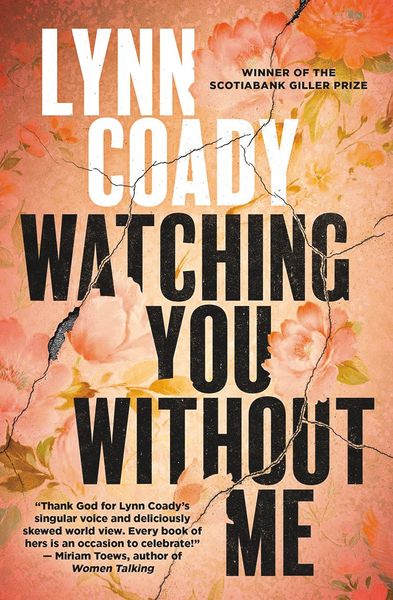 Watching You Without Me
by Lynn Coady • 376 pages
AFTER HER MOTHER'S SUDDEN DEATH, Karen is back in her childhood Nova Scotia home, as caregiver for her developmentally disabled sister Kelli. She is soon overwhelmed by this task, and by grief, and consumed by isolation. 
When Trevor, one of Kelli's support workers, offers advice and a shoulder to cry on, Karen gratefully accepts his somewhat overbearing friendship. But as Trevor insinuates himself into Karen and Kelli's lives, Karen starts to grasp the truth of his relationship with her mother—and to experience for herself the suffocating nature of Trevor's "care."
A creepy and compelling novel about the complex relationship between mothers and daughters and sisters, women and men, and how—and who—to trust. Lynn Coady is a celebrated novelist from Cape Breton, and a winner of the Scotiabank Giller Prize.