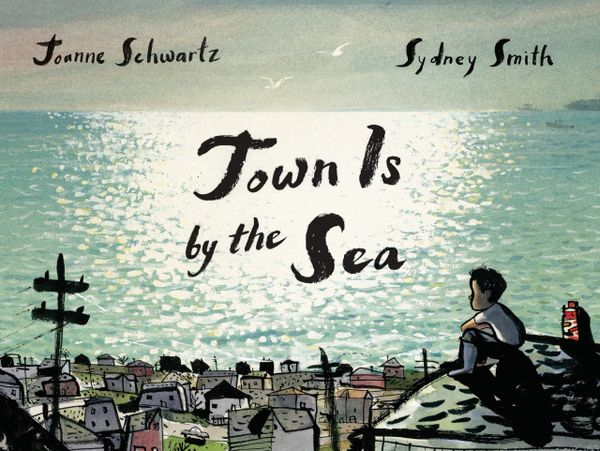 Town Is by the Sea
by Joanne Schwartz
pictures by Sydney Smith • 52 pages
"We owe everything to the miners," Irving Schwartz told his daughter Joanne.
Through the eyes of a miner's young son, we see a coal town awaken. "It goes like this," he says, showing us the kitchen, the swings, the graveyard, the sparkling sea. Gentle drawings display the gray town's splashes of colour, the family's quiet affection, the child's awareness of the black coal's role in their lives.
Understated and evocative.
Short-listed for Governor General's Literary Award
(Young People's Literature—Illustrated Books—2017)