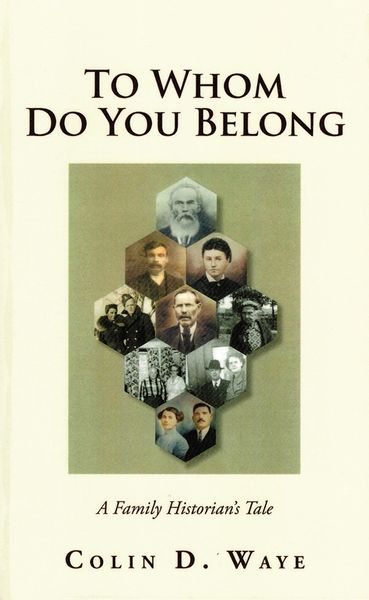 To Whom Do You Belong
A Family Historian's Tale
by Colin D. Waye • 88 pages
A FORMER SYDNEY STEELWORKER, sportsman, coach, and oil-patch worker, Colin Waye teaches meditation to inmates and community groups. He got caught by the genealogy bug through the kindness of aging, energetic relatives, who walked him through graveyards, and told him stories. 
In this small, charming book, Waye shares his route to this fascination—with plain-spoken asides about individuals living and dead, hints about sources good and not-so-good, and an easy, elementary history course in early settlement, labour strife, and the perils of the fishery.
Truly a book for us amateur sleuths, and for anyone curious about the real human beings who shaped—and were shaped by—Cape Breton's history.