These Were My People — Washabuck: An Anecdotal History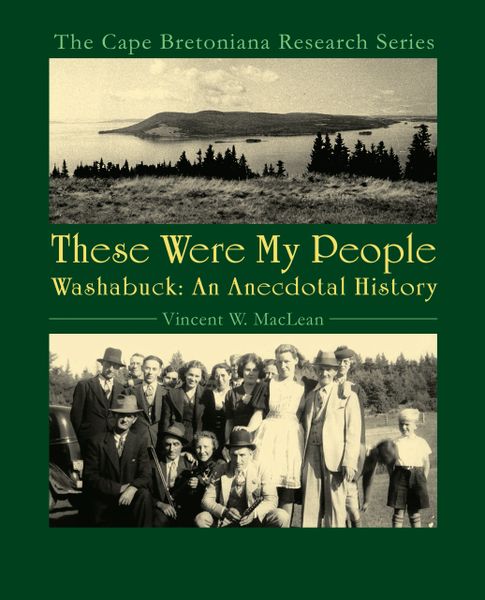 These Were My People — Washabuck: An Anecdotal History
by Vincent W. MacLean • maps, photos • 412 pages

A COLOURFUL PENINSULA COMES ALIVE!
Anchored in the centre of the Bras d'Or Lakes, Washabuck on these pages is the Washabuck that was. Retired teacher and local activist Vince MacLean's lifetime of listening to oral traditions, and his research into every written source he could find, combine for a compelling examination of both the place and its time.
Filled with facts and anecdotes, about schools and stores, priests and pranks, music, marriages, and much much more—a history rich in character.