The ABC's of Viola Desmond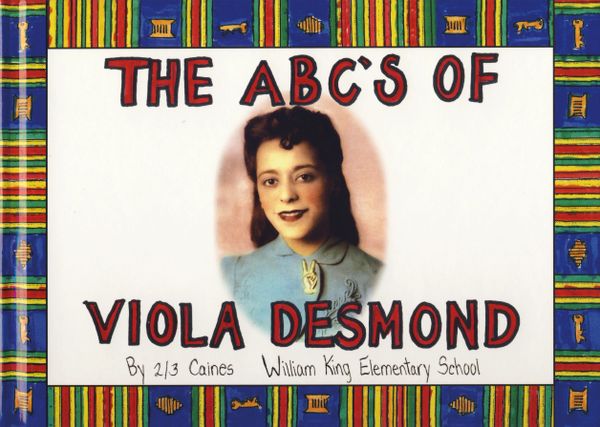 The ABC's of Viola Desmond
Words & illustrations by Grades 2 and 3 of William King Elementary School
WITH CLEAR, HONEST WORDS, these students have created an alphabet book honouring the Nova Scotian beautician who took a stand against racism in a 1946 movie theatre.
"Q is for Quietly. Viola Desmond quietly made a a difference in our history."
Charming, intelligent, and well-informed, these children's words and artwork give our hearts hope—and delight!