Talking Cape Breton Music — Conversations With People Who Love and Make the Music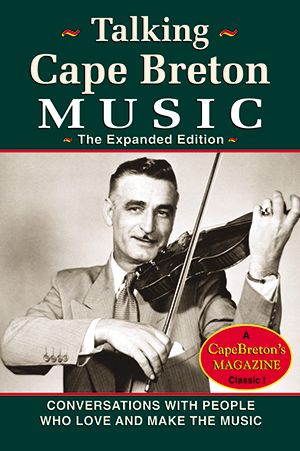 Talking Cape Breton Music — Conversations With People Who Love and Make the Music
The Expanded Edition

collected & edited by Ronald Caplan • 130 photos • 272 pages

RARE, INTIMATE INTERVIEWS—with fiddlers like Winston "Scotty" Fitzgerald, Johnny Wilmot, and Jerry Holland, pianists Marie MacLellan and Doug MacPhee, pipers Alex Currie and Barrie Shears, John Allan Cameron, Allister MacGillivray, and more—deliver memories and rich insight into their music.
    New chapters include Matt Minglewood, the Curtis Family, and Rita MacNeil.
    Talking Cape Breton Music is a lasting companion to music that has won the world. In their own words—here are background and enthusiasm from some of Cape Breton's most beloved musicians!