Song of Rita Joe — Autobiography of a Mi'kmaw Poet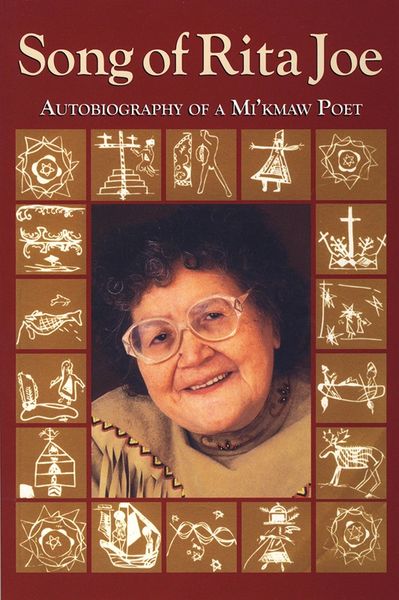 Song of Rita Joe — Autobiography of a Mi'kmaw Poet
by Rita Joe • photos • 200 pages
THIS HONOURED ELDER has left us her own story, a book of exceptional courage and insight.
    Born in poverty on a Cape Breton reserve, Rita Joe was a gentle woman who fought for family, justice, and her own independent voice. She faced intolerance, ignorance and abuse—searched her culture for strength—and wrote poems of clarity and encouragement that continue to inspire. Song of Rita Joe includes 75 of her poems.
    A winner of the Order of Canada, Rita Joe writes about her life's journey, and the promise of hope and healing.