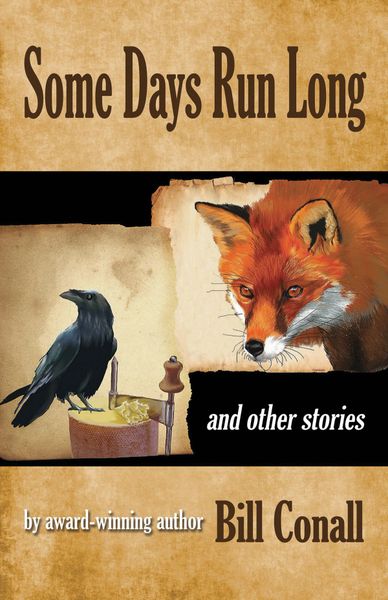 Some Days Run Long
AND OTHER STORIES by

Bill Conall

15 STORIES AND 4 NARRATIVE POEMS bear the unmistakable imprint of this Cape Breton writer from "the back side of Murray Mountain" near St. Ann's Bay. 

    Many of them are infused with his characteristic wit—sometimes gentle, sometimes caustic. But each reveals Conall's lifetime of acute observation of human nature, and his attention to the telling detail that nails it. 

    There are tall tales—in both prose and poetry—short stories, narrative poems, a bit of autobiography, and interesting characters both human and animal. So put your feet up and prepare to enjoy!

    Bill Conall's novel The Promised Land—winner of the Stephen Leacock Medal for Humour—is also available in stores and at www.capebretonbooks.com.