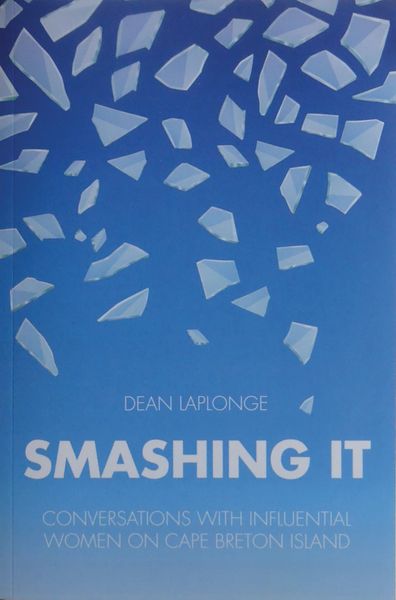 Smashing It
Conversations With Influential Women On Cape Breton Island
by Dean Laplonge
15 remarkable women tell us about that "glass ceiling" above them, and their ongoing work to smash it.
Laurianne Sylvester, dean of Unama'ki College. Monika Dutt, physician and officer of public health. Annie Bernard-Daisley, chief of We'koqma'q. Nicole Sullivan, reporter. Amanda McDougall, mayor of CBRM. Margaret Nichols-MacAdam & Dr. Laura Whyte, Hope House. Erika Shea, CEO of New Dawn Enterprises. Caitlyn Purcell  & Sarabeth Drover of the Periwinkle Café. And more.
An inspiration for everyone!