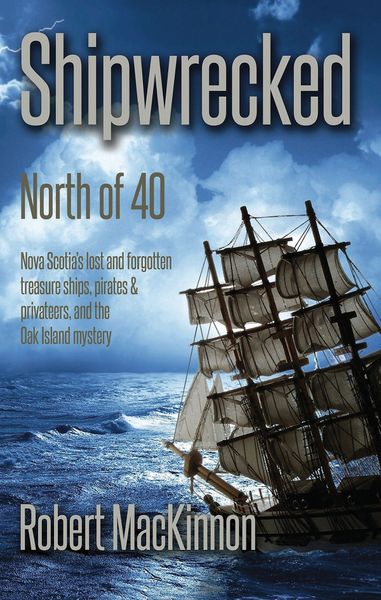 Shipwrecked: North of 40
Photos • 254 pages, by Robert MacKinnon
Lost and forgotten treasure ships, pirates and privateers, the Oak Island mystery—a window into the fascinating undersea world of a career treasure hunter.
This professional diver from Glace Bay takes you along into the waters off Nova Scotia and New England to the remains of hundreds of colonial-era ships, some wrecked as far back as the 1500s.
Share the excitement of finding a Spanish galleon, precious gems, ornate china, a North American shilling dated 1652.
Capt. MacKinnon expertly relates the history of tragic maritime events along our shores, and his own personal story of finding these shipwrecks and their treasures.