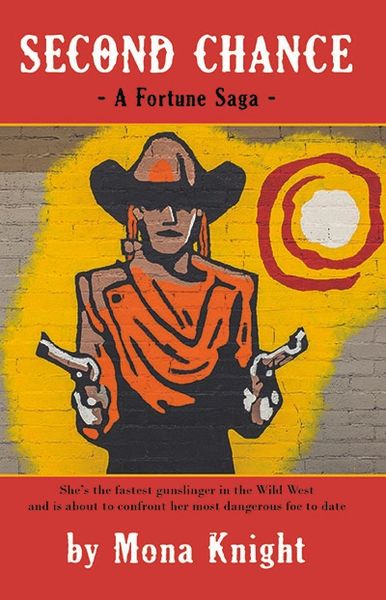 Second Chance
A FORTUNE SAGA
by Mona Knight • 258 pages
ENTERTAINING AND FAST-PACED, Banjo Flats introduced a fascinating new gunslinger: the crack-shot, intrepid Fortune.
    Now, Fortune agrees to accompany the marshal to Deadwood to bring back a notorious outlaw. Life gets complicated when she rescues a pair of orphaned brothers along the road. In Deadwood she picks up the trail of a lost gold shipment and is forced to confront a dark memory from her past and settle a long-standing score with the cold-blooded Mose Horn.
    Mona Knight's long-awaited sequel, aptly named Second Chance, is to curl up with on a wintry night!