Seaweed and Gold — New Expanded Edition with the Great Louisbourg Treasure of 1758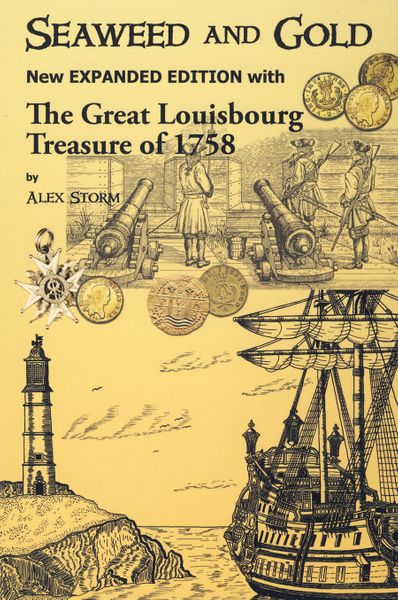 Seaweed and Gold — New Expanded Edition with the Great Louisbourg Treasure of 1758
by Alex Storm • photos • 224 pages

TRUE CANADIAN ADVENTURE in the words of the diver who led his team to some famous treasure finds.
Fascinating original accounts retrieved from seaborne logbooks and blended with historical research reveal for the first time the stories of treasures found in Cape Breton.
The Chameau story has never been told in this detail before. Exciting new material relates how the French pay ship was lost off Louisbourg in 1725 after striking a reef in the darkness. With no survivors, an entire annual budget in silver and gold was also lost with the storm-wracked ship. In 1965, after years of searching, Storm and his companions finally located the ancient coins hidden deep under the ocean at the bottom of rocky crevasses.
And in 1758, days before Louisbourg's surrender, a vast treasure vanished from its exchequer—a lost fortune, cunningly hidden!