Scottish Lights — Popular Essays on Cape Breton and Eastern Nova Scotia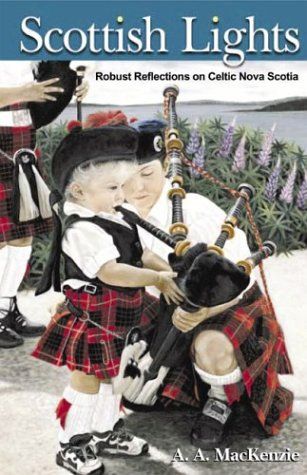 Scottish Lights — Popular Essays on Cape Breton and Eastern Nova Scotia
by A.A. (Tony) MacKenzie • 176 pages
PIONEER LIFE, HUMOUR, CELTIC HERITAGE, WAR—from a popular public speaker and historian.
    Best-selling author of The Irish in Cape Breton, The Harvest Train, and The Neighbours Are Watching, Tony MacKenzie brings that same brisk, informed voice to Scottish Lights, casting new light and taking us down paths we want to travel—to the old settlements and to the heart of Gaelic tradition, to the scars and battles and passions of heroes and bards and scoundrels, both the well-known and those nearly forgotten.
    A brave writer, MacKenzie has that knack of taking us with him way out on a limb—and then daring us to cut it off! With rich good humour and profound respect, this is a lasting book from a man who knows how to share important information while he also entertains.