Aqua—Waterways of Cape Breton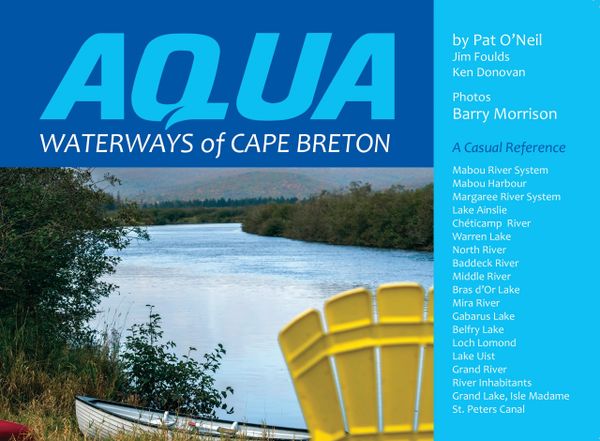 Aqua—Waterways of Cape Breton
by Pat O'Neil photographs by Barry Morrison
NOT A GUIDE BOOK, but a delightful, informative, and casual reference book for outdoor enthusiasts and armchair adventurers.
Discover Cape Breton's remarkable waterways, including their physical features, how they have contributed to our natural and human history, species of fish, sites of marinas & beaches.
Rich with facts about many of the island's rivers, lakes and harbours, plus some fun folklore, Aqua springs from the wealth of experience of author and hiker Pat O'Neil, aquatic ecologist Jim Foulds, historian Ken Donovan, and photographer Barry Morrison.
COLOUR PHOTOS • MAPS • 116 pages