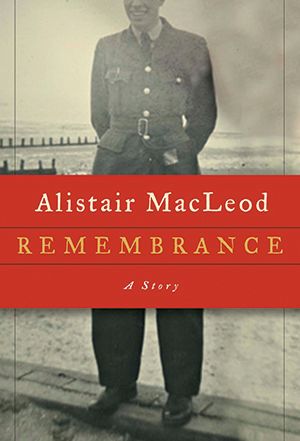 Remembrance — A Story
by Alistair MacLeod • hardcover • 56 pages
HIS LAST PUBLISHED STORY—now a beautiful book! The moving story of three generations of men from a single family forever altered by war.
A veteran of the Second World War stands outside his Cape Breton home, preparing to attend what will likely be his last Remembrance Day ceremony. He remembers his decision to go to war in desperation to support his young family. He remembers the horrors of life at the frontlines in Italy, and the liberation of Holland. He remembers how the war devastated his own family, but gave him other reasons to live.
An elegant, life-affirming meditation on how—even in the midst of tragedy—there exists the possibility of salvation.
By the author of the IMPAC Dublin Literary Award-winning No Great Mischief.