Pearleen Oliver: Canada's Black Crusader for Civil Rights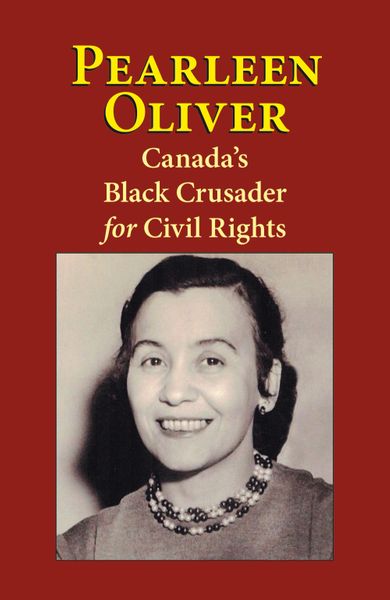 Pearleen Oliver: Canada's Black Crusader for Civil Rights
Edited by Ronald Caplan
ALSO AVAILABLE AS AN eBOOK.

Called "one of the most important civil rights crusaders of her generation," Pearleen Oliver spoke out in powerful, dignified protest— and she brought about change. She pushed open the doors that blocked Black girls from nurses' training. She kicked Little Black Sambo out of Nova Scotia's public schools. She was the spokesperson for Viola Desmond's appeal and with her in the courtroom.
    Dr. Oliver was a founder of the Nova Scotia Association for the Advancement of Coloured People, the Black United Front, and the Black Cultural Centre. She was the first woman moderator of the African United Baptist Church and a Chaitelaine Woman of the Year. An historian with two honorary degrees, she mentored hundreds of young girls and founded the AUBA Women's Institute.
"This book raises Pearleen Oliver's historical stature to the prominence she deserves.... The book is also a very timely publication, especially given the current events that are unfolding around the Black Lives Matter movement.... It ilustrates that the struggle for justice among Blacks is very much a Canadian as well as an American story."   —Graham Reynolds, Viola Desmond's Canada
Order thru this website or by phone 1-800-565-5140