Old Trout Funnies — The Comic Origins of the Cape Breton Liberation Army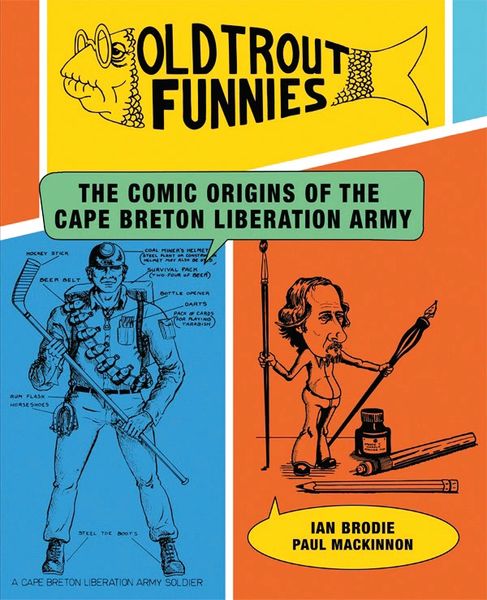 Old Trout Funnies — The Comic Origins of the Cape Breton Liberation Army
by Ian Brodie and Paul MacKinnon • illustrations • 232 pages

CAPE BRETON ISLAND underwent a countercultural sea change during the 1970s and '80s that brought the island's deeply rooted creative side—music, drama, literature and humour—to centre stage. One terrific example was Old Trout Funnies, a homegrown satirical series of comic books created by artist Paul MacKinnon.
MacKinnon's Cape Breton comic book heroes—the Cape Breton Liberation Army—led the revolution—lampooning local and provincial politics, labour unions, environmental activism, government infrastructure projects, and back-to-the-landers.
Folklorist Ian Brodie explores the themes and the legacy of Old Trout Funnies, providing the cultural and historical context for a project that was intensely in-the-moment. Included are all the comics, the calendars and some rare images of the "CBLA."
Paul "Moose" MacKinnon, a native of Sydney Mines, created Old Trout Funnies—a synthesis of the underground comics tradition and Eastern Canadians' self-deprecating sense of humour. As this book and history shows, it soon morphed into something far greater—that is alive today!