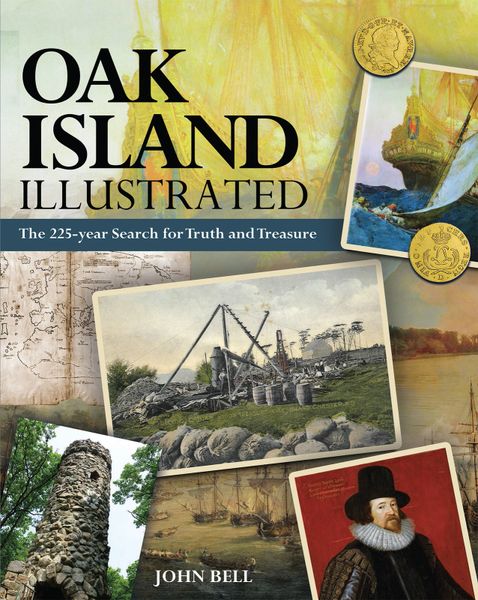 Oak Island Illustrated
OVER 100 PHOTOS & ILLUSTRATIONS

by John Bell
OVER 2 CENTURIES of history converge around Nova Scotia's greatest mystery. Here are all the competing theories—about who buried treasure—and about how complex structures in the "Money Pit" were created, that have kept treasure hunters at bay for so long.
Extensive visuals showcase what treasures could be hidden, and illustrate the lives of adventurers, renegades, pirates, politicians, and paranormal entities!
Fascinating and entertaining.