Nova Scotia Cookery Then & Now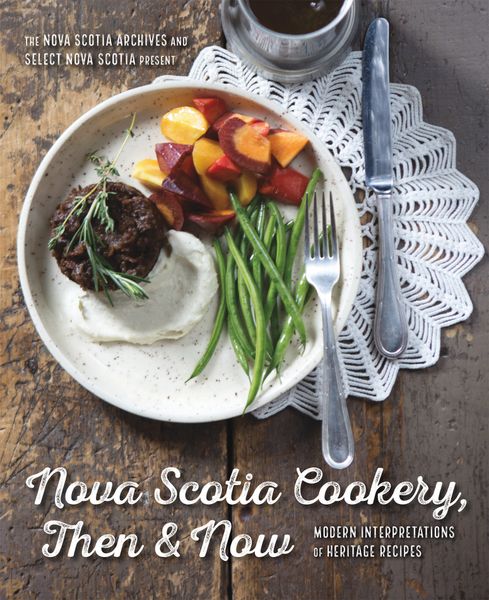 Nova Scotia Cookery Then & Now
edited by Valerie Mansour
200 pages 80 colour photos by Len Wagg
MODERN INTERPRETATIONS OF HERITAGE RECIPES, pairing Nova Scotia's best chefs with historic recipes for a new twist on old favourites.
From Nova Scotia Archives' What's Cooking? digital collection—dating back to 1765—with material from wartime newspaper supplement recipes, community cookbooks, and more.
Using their expertise, today's food styles, and local ingredients, top chefs from across the province have recreated everything from classic seafood dishes like planked salmon and fish chowder to time-honoured favourites like brown bread and baked beans, with items like Irish potato pudding, rabbit stew with bannock, Gaelic fruitcake, and rappie pie showcasing the province's multicultural and ever-evolving foodways.