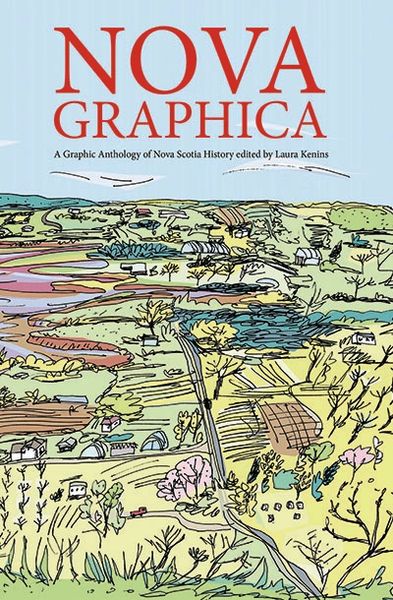 NOVA Graphics
A GRAPHIC ANTHOLOGY OF NOVA SCOTIA
ILLUSTRATED • 136 PAGES
17 NOTED COMIC-BOOK ARTISTS boldly tackle little-known subjects in Nova Scotia's history! These comics for adults include an essay on graphic art, from Mi'kmaq petroglyphs through explorers' illustrated maps to newspaper satire.
    Artist Rebecca Roher looks behind Viola Desmond's 1946 encounter with racist policy to make the link with realities in today's headlines. "Half Home" details the "company house" and its people.
    These and other uniquely Nova Scotian perspectives are presented in a series of thought-provoking, approachable, and creative comics by artists familiar with our untold stories.