Negotiating so Everyone Lives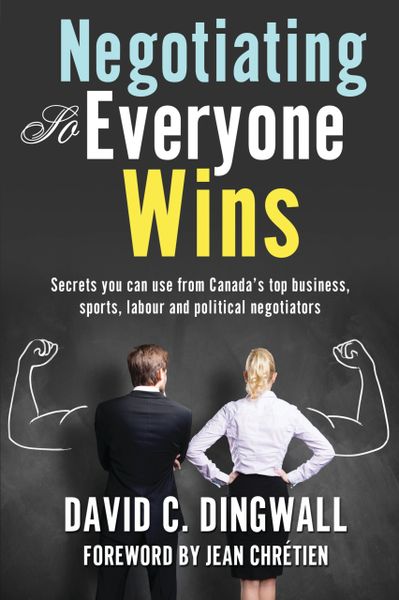 Negotiating so Everyone Lives
Secrets you can use from Canada's top business, sports, labour and political negotiators
by David C. Dingwall
BENEFIT FROM THE PUBLIC SCRUNITY and analysis that have helped Canada's leading negotiators hone their craft—building agreements where everyone wins!
From a life in politics and education, Dingwall presents an approach to deal-making that reflects Canadian values and attitudes. This accessible and engaging book allows anyone to learn—from the experts.