Cape Breton's Christmas a Treasury of Stories and Memories BOOK 4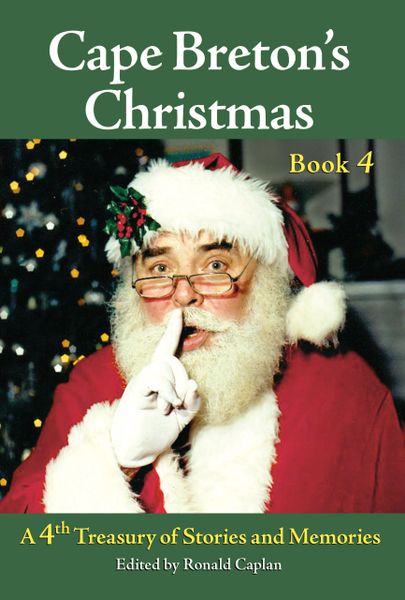 Cape Breton's Christmas a Treasury of Stories and Memories BOOK 4
edited by Ronald Caplan
FILLED WITH WARMTH, FUN, AND COMPASSION!
Sandra Dunn's Christmas tree speaks its own mind. Kevin Orrell's mother gets her musical family through a blizzard, and Marjorie Simmins keeps alive the freedom of the smallest angel. The art of decorating a tree takes new and ever stranger turns!
There's Madeline Yakimchuk's Cuban caper, Allison Devereaux's Santas dancing through a Yukon night, Bethsheila Kent's magical Christmas Bird Count—and much, much more.