Mabel Bell — Alexander's Silent Partner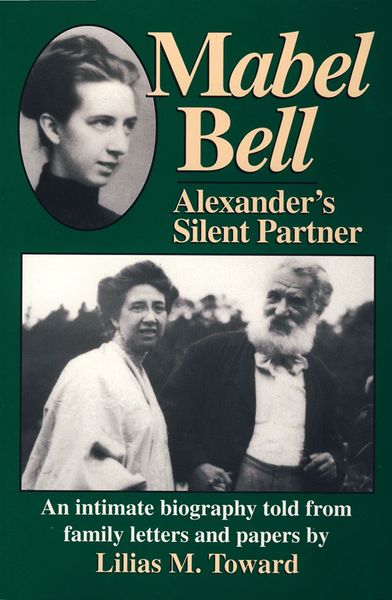 Mabel Bell — Alexander's Silent Partner
by Lilias M. Toward • photos • 288 pages
THE WOMAN BEHIND THE MAN! An intimate biography told from family letters and papers.
Alexander Graham Bell took for his lifelong mate a woman of great strength and courage.
Undeterred by her deafness since the age of five, Mabel Hubbard Bell raised their family, ran the household, and conceived of, financed, and nurtured the Aerial Experiment Association that resulted in the first manned flight in Canada. She founded the first Montessori School in Canada and the second in North America; she organized the first Home and School Association in Canada at Baddeck. Her support of that Association provided Baddeck with its first public library.
A Large Print biography of warmth and realism!