Local Hero — 20 New Short Stories from Cape Breton Island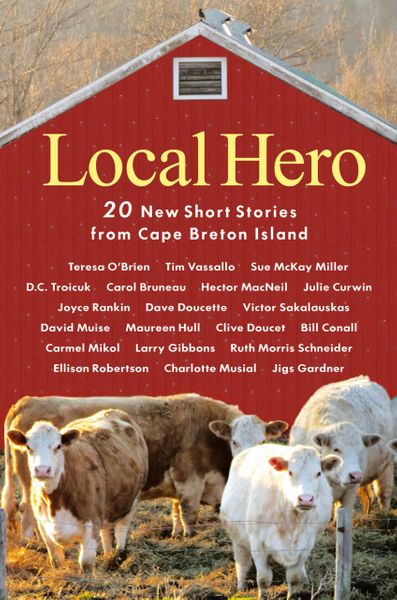 Local Hero — 20 New Short Stories from Cape Breton Island
edited by Ronald Caplan • 178 pages

WITH A SWEEP OF SUBJECT from country life to city, on Cape Breton Island and away, these writers have earned their place among first-rate Canadian literature.
This superb story collection introduces Carmel Mikol and Hector MacNeil and Sue McKay Miller within a solid blend of noted writers including Carol Bruneau, Clive Doucet and Maureen Hull. Here are Tim Vassallo and Stephen Leacock Award winner Bill Conall, Teresa O'Brien, Ellison Robertson, and the comic genius of Julie Curwin and Larry Gibbons.
Dave Doucette and Victor Sakalauskas portray children in harrowing, breathtaking
circumstances, and the realism of D.C. Troicuk, Joyce Rankin, Ruth Schneider,
David Muise, and Jigs Gardner delivers exquisite stories from life.
Poignant and powerful, comic and heartwrenching, there is something for everyone in this free range of imaginations!