John R. and Son — and Other Stories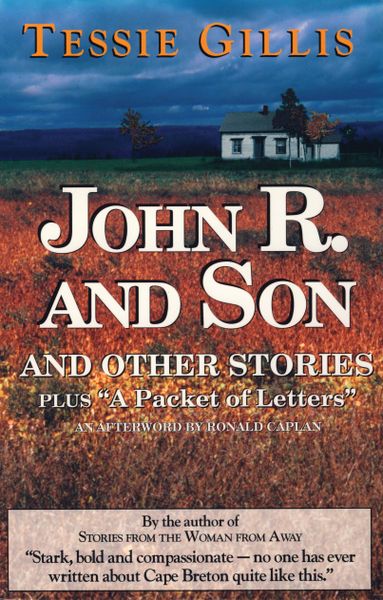 John R. and Son — and Other Stories
by Tessie Gillis • 208 pages
STARK, BOLD, COMPASSIONATE—No one has ever written about Cape Breton quite like this!
    A rich, daring short novel, plus five stories. This troubling, brutal, and compassionate book is a riveting minor classic.
    Tessie Gillis holds a light to a portion of Cape Breton about which few writers have dared to speak, certainly from a woman's perspective. These stories offer fierce and loving details close to the Cape Breton bone.
    Includes an Afterword by Ronald Caplan, and "A Packet of Letters"—correspondence between Tessie Gillis and her editor Evelyn Garbary.