Jace Power and The Battle of Mars City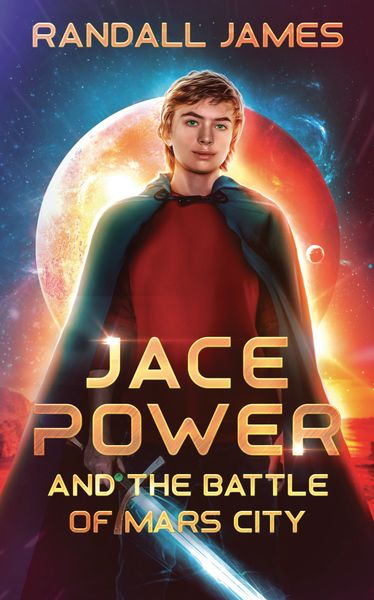 Jace Power and The Battle of Mars City
by Randall James

Jace Power is a timid thirteen-year-old embarrassed by his dad's job. His father pilots the old Victory spacecraft to the dark side of the moon each week to dump North America's waste. To make matters worse, some of Jace's enemies like to tease him by calling his dad The Garbage Man.
But after his father accepts a suicide mission from NASA to save the Great Lakes by crashing his plutonium-laden ship into Titan, a deadly asteroid, everything changes. Transformed by his dad's display of courage, Jace finally stands up to his chief antagonist, and soon after, he is blasting killer robots on the snow-covered streets of Cape Breton!
And Jace is going to need all of his new-found courage and smarts as he teams up with Miriam, a teen clone, to battle King Richard, the android ruler of fantastical Mars City.