Italian Lives Cape Breton Memories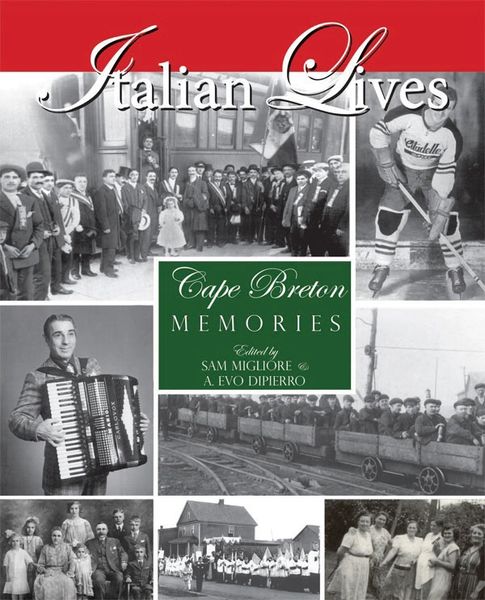 Italian Lives Cape Breton Memories
by Sam Migliore & A. Evo DiPierro
PHOTOS • 480 pages
150 YEARS OF ITALIAN CAPE BRETON experience come alive in memories, life stories, essays, and photographs.

With a new preface and introduction, these researchers cover immigration; earning a living—in the home, steel plant, and coal mines; business and politics; ostracism and internment during the Second World War; maintenance of cultural identity and traditions, and more.
A wonderful asset to Cape Bretoners, historians, students, and visitors.