INCLUSION — The Next Generation in Child Care in Canada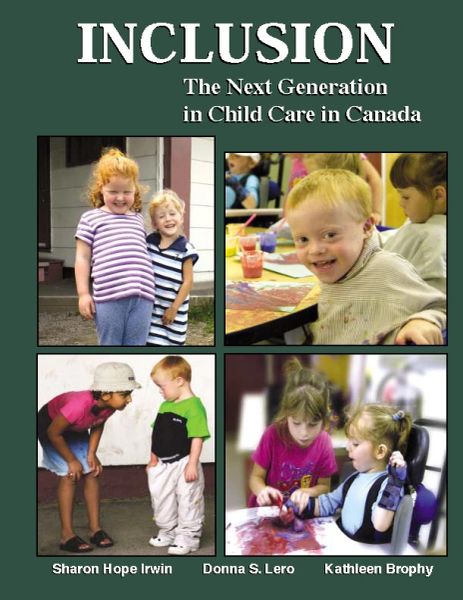 INCLUSION — The Next Generation in Child Care in Canada
by Sharon Hope Irwin, Donna S. Lero, Kathleen Brophy • 8.5 x 11 • 276 pages
THE TWO STUDIES in INCLUSION: The Next Generation provide a snapshot of current inclusion practices in child care in Canada. This book investigates what makes inclusion work, what makes quality child care for children with special needs a reality.
    As we went enter the third generation, INCLUSION: The Next Generation focuses on critical roles and resources that sustain existing inclusive programs and that encourage more centres to enroll children with special needs.
    This research gives us the opportunity to recommend evidence-based policies and practices that can support the next generation of inclusive child care centres in Canada.