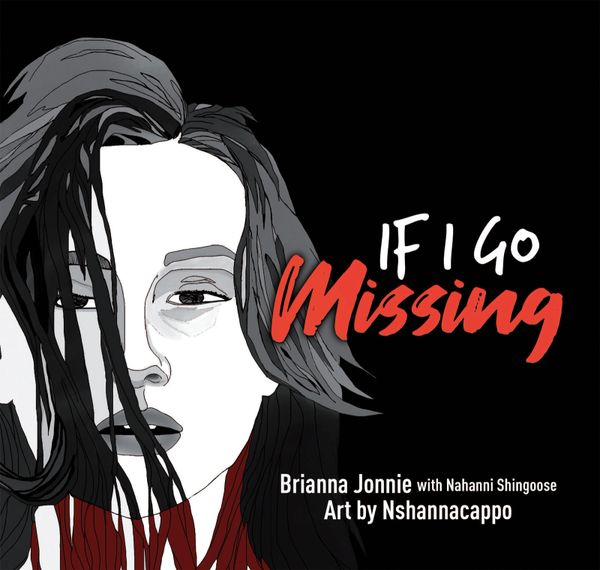 If I Go Missing
HARDCOVER ILLUSTRATED

by Brianna Jonnie and Nahanni Shingoose
art by Nshannacappo
EMPATHIC, GRAPHIC, fair-minded, painfully practical call for justice for missing indigenous women, from a First Nations activist and her aunt, illustrated by a graphic artist.
The frequent delay and downplay in reporting of missing indigenous girls "teaches the boys and men who discard girls in rivers, beat them in back lanes and drug them at parties that indigenous girls' lives don't matter. They won't be missed. No one will look for them."
A powerful, young adult, graphic plea—the text is derived from 14-year-old Brianna Jonnie's letter to the Winnipeg Chief of Police.