I Owe It All to Rock and Roll — and the CBC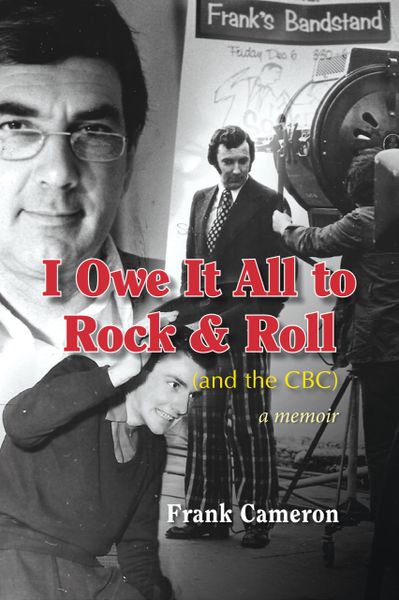 I Owe It All to Rock and Roll — and the CBC
by Frank Cameron • photos • 128 pages

A HILARIOUS & INSIGHTFUL MEMOIR by this beloved, veteran Maritime media personality—who tells it like it is!
He takes you from his childhood and early radio career in Pictou County, Nova Scotia, through the seductive call of rock & roll and his nationwide TV show "Frank's Bandstand" in the 1960s, to his occasionally irreverant late-night news on the CBC.
"Cameron's breezy, anecdotal account reads like a crash course in Canadian pop culture and Maritime broadcasting history, told with the irreverent sense of humour that makes him a favourite still today, as he broadcasts on community FM...."
—Stephen Cooke, Herald Arts & Life
The satisfying chronicle of a media personality who never takes himself too seriously!