Living Treaties—Narrating Mi'Kmaw Treaty Relations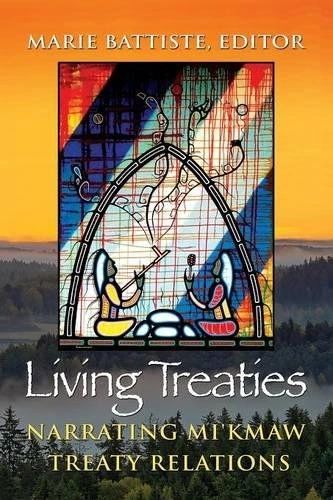 Living Treaties—Narrating Mi'Kmaw Treaty Relations
edited by Marie Battiste
FIRST NATIONS, MÉTIS AND INUIT lands and resources are still tied to treaties! Here, passionate activists and allies who have worked with and lived with the treaties over the last 50 years share what they know and what shaped their thinking and life's work.
They uncover the treaties, and their contemporary meanings, to both Mi'kmaq and settler societies, working to bring treaties out of the archives and back to life and to justice, and to reaffirm and rebuild Mi'kmaw identity, consciousness, knowledge, and heritage, as well as our connections to land and resources.