Highland Settler — The Classic Portrait of the Scottish Gael in Cape Breton and Eastern Nova Scotia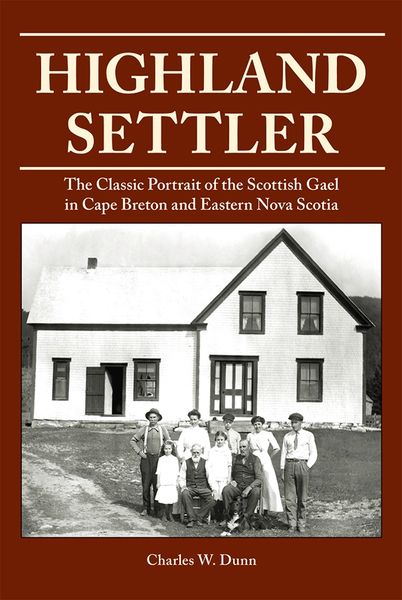 Highland Settler — The Classic Portrait of the Scottish Gael in Cape Breton and Eastern Nova Scotia
by Charles W. Dunn • 206 pages
A STORY OF IMMIGRATION, RURAL SETTLEMENT, and the later dispersion to the industrial world—here is the classic, thoughtful, and entertaining history of an extraordinary people.
Dunn's extensive interviews and the informed warmth of his approach make Highland Settler an excellent book in the discovery of Cape Breton Island. Drawing on local songs and poetry that settlers composed and loved, Dunn achieves a Gaelic settlers' self-portrait.
A fresh new edition of an elegant and accessible classic about folk ways still vibrant in the 1940s, with the details and historical perspective of this expert researcher.