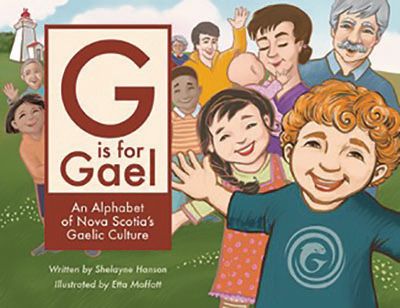 G is for GAEL
AN ALPHABET OF NOVA SCOTIA"S GAELIC CULTURE

by Shayne Hanson, illustrated by Etta Moffatt • COLOUR • 32 pages
A FIRST STEP for children and adults, to connect with Gaelic history, culture, and identity in Nova Scotia.
    Each letter offers a Gaelic word and little story.  "L is for labour" shows a wonderful expanse of farm life above the dimly lit workings of a coal mine.
    For children, teachers, parents, grandparents—for anyone who wants to learn!