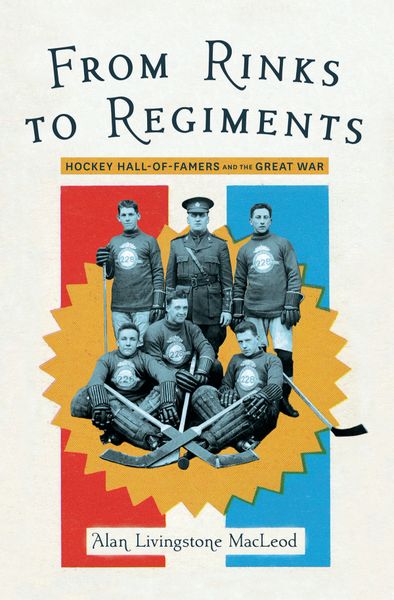 From Rinks to Regiments
HOCKEY HALL-OF-FAMERS
AND THE GREAT WAR
PHOTOS • 192 pages • by

Alan Livingstone MacLeod

CELEBRATES 32 HEROES of the First World War, who are also enshrined in the Hockey Hall of Fame.

    1918—war's end, and the start of the National Hockey League. 32 athletes and their contributions on the ice and the front lines. Like the roustabout hockey genius whose fans in Chicago included Al Capone. Or the diminutive forward who scored 14 goals in a Stanley Cup game despite having only one eye, and who was killed on the Somme in 1916.

    Author of Remembered in Bronze and Stone, Alan MacLeod divides his time between Big Bras d'Or and Victoria.