FLORA! A Woman in a Man's World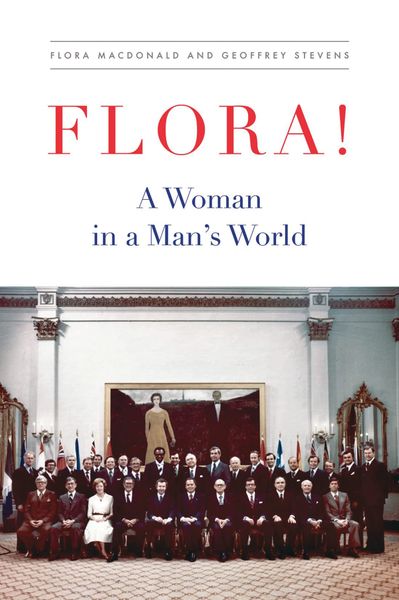 FLORA! A Woman in a Man's World
by Flora MacDonald and Geoffrey Stevens
Hard cover • Photos • 328 pages
POLITICIAN, HUMANITARIAN, adventurer, role model, and Canada's first female foreign affairs minister.
    A memoir of Flora's journey from her Cape Breton childhood and secretarial school, years of work for the Progressive Conservative party, election into federal politics, and her Cabinet appointments under Joe Clark and Brian Mulroney.
    Retired from politics, she travelled for volunteer work in India, and in war-torn parts of Africa and Afghanistan.
    She won international acclaim for bringing 60,000 Vietnamese refugees to Canada, and for engineering the rescue of 6 American hostages in Iran in 1980. She exposed the inhumane treatment of inmates at Kingston's Prison for Women. She ran for leadership of the Progressive Conservative Party of Canada, and carved a path for women in politics.