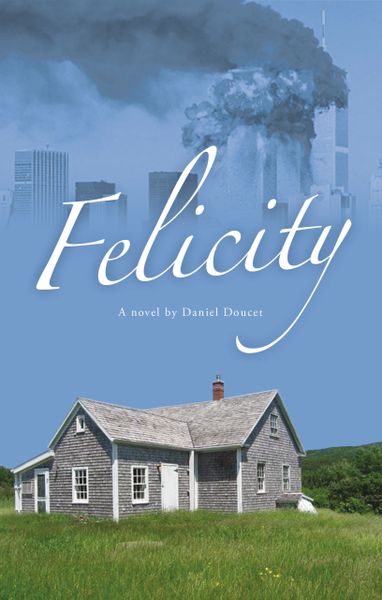 Felicity
by Daniel Doucet
A 40-YEAR-OLD WIDOW lives in New York City and works on Wall Street.
An amateur landscape painter, Felicity is lured by her wily Cape Breton hairdresser to summer holiday in the Acadian village of Trois Pignons. Here she is sometimes humoured and often shocked. There is more bloodshed at the parish picnic than at New York's St. Patrick's Day Parade. The locals call it a "fearful good time."
Will her holiday simply yield a few paintings and many stories, or will she fall prey to a fine web of landscape and human intrigue? Only her hairdresser knows!
Author of Élizabeth LeFort: Canada's Artist in Wool.