Distinction Earned — Cape Breton's Boxing Legends, 1946–1970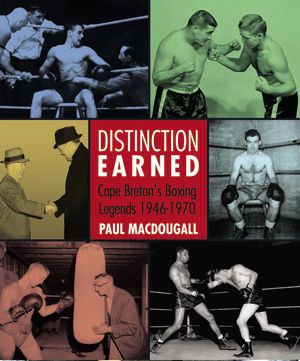 Distinction Earned — Cape Breton's Boxing Legends, 1946–1970
by Paul MacDougall • photos • 180 pages
CAPE BRETON HAS ALWAYS BEEN BOXING-CRAZY. From 1965 to 1967, five national boxing champions were from here.
    This book highlights the accomplishments of significant Cape Breton fighters like Blair Richardson, Tyrone Gardiner, George "Rockabye" Ross, Francis "Rocky" MacDougall, and trainers like Johnny Nemis and Rudy Plichie.
    Paul MacDougall has researched the era and collected dozens of interviews from participants, enthusiasts and their heirs.