Dictionary of Cape Breton English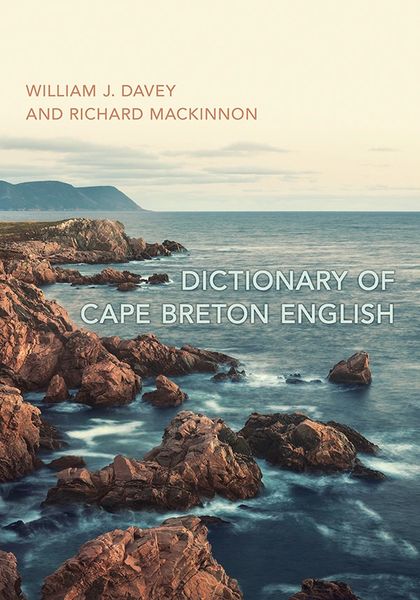 Dictionary of Cape Breton English
by William J. Davey
and Richard MacKinnon
A PROK PIE IS FILLED with dates, not pork. A puck is a forceful blow.
Cape Breton English is a great cultural achievement. Our everyday talk includes words found nowhere else in the world. Richard MacKinnon and Bill Davey have created an enjoyable and valuable home for the Cape Breton vocabulary.
This is the first regional dictionary devoted to the island's linguistic and cultural history—a fascinating record of the island's rich vocabulary, with quotations from interviews with Cape Bretoners and considerable study of regional variation, definitions, and more.
 A substantial and long-awaited work that will be read with interest by everyone who loves Cape Breton—a great gift and bedside companion!