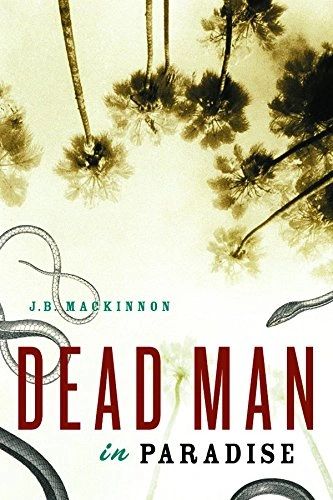 Dead Man in Paradise
by J.B. MacKinnon • 288 pages
THE 1965 MURDER OF AN OUTSPOKEN PRIEST from New Victoria, Cape Breton, in a small town in the Dominican Republic is the painful inspiration for this new investigation—by the missionary's nephew—into what many believe was a well-planned assassination.
MacKinnon's search takes him to obscure corners of a tourist paradise. He meets with former revolutionaries, shadowy generals in hiding, and struggling Dominicans for whom Fr. Art MacKinnon is a martyr, perhaps even a saint.
This compelling true story is equal parts classic mystery, personal revelation, investigative journalism, and insightful travelogue. As well, MacKinnon portrays the struggle to find a balance between our longing to hold the guilty to account, and the deep human need to forgive.