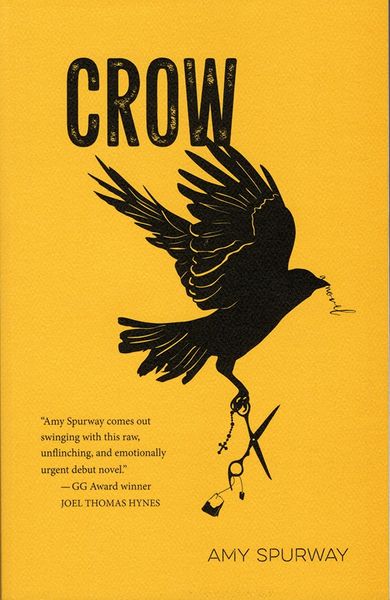 Crow
by Amy Spurway • 306 pages
HARD TO PUT DOWN, this debut novel offers zippy dialogue, smart-ass characters of all ages, the highs and lows of rural Cape Breton life, and an engaging young narrator (with three brain tumours) whose loyalty and love keep hauling her up from self-pity.
Witty, energetic, and crackling with sharp Cape Breton humour, Crow is a story of big personalities, big twists, and big hearts.
Amy Spurway was born and raised on Cape Breton Island, and lives in Dartmouth.
"Depicts a side of Cape Breton populated by characters that are flawed and achingly real. It's poignant and funny."—LESLEY CREWE